Most Recommended Team of Neurologists in Kukatpally, Hyderabad

Hyderabad's best Neurologist in Hyderabad.
Get rid of Joint Pain now !
Book a Consultation Today !

Error: Contact form not found.
What is Neurologists ?
Neurologists, a medical specialist in the diagnosis and treatment of disorders of the nervous system.
"a neurologist who studies brain-damaged patients"
Experts care for epilepsy, headache, head and spinal injuries, stroke, scissors, movement disorders, multiple sclerosis and sleep disorders.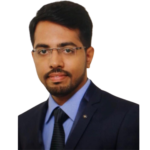 Dr. NISAR
MBBS, DNB (Neurology).
DNB (General Medicine)
Consultant Neurologist,
Hyderabad


Neurology Treatment
Why Choose Us
Frequently asked Questions
Neurology Treatment
At Padmaja hospital Kukatpally Neuro, you get a wide range of treatments with advanced services under the best neurologist in Hyderabad, Dr. Nisar (Best Neurologist), Neurologist & Interventional Neurologist in Hyderabad.

Stroke
Interrupted blood supply to the brain, causes brain cell to die and damages brain.

Headache
Headache is the pain in head causes discomfort beneath the forehead, behind the eyes or at upper neck.

Migraine
Recurring frequent headaches, affects one side of head & often cause nausea and disturbed vision.

Parkinson's Disease
Neurodegenerative Disorder in Central Nervous System, affects movement, loss of balance.

Multiple Sclerosis
In MS, Nerve damages disrupts brain & body communication, resulting in loss of vision, fatigue, pain and impaired coordination.

Alzheimer's Disease
Disease that destroys memory, mental functions. Memory loss and confusion are main symptoms.
Acute Stroke Management
Epilepsy
Headache
Movement Disorder
Neck Pain, Low Back Pain
Our Specialities

Why Choose Us
24×7 ICU
Experience Doctors
Neurophysican cases
Affordable treatment cost
Top rated centre
Board certified Doctors
Attached Diagnostics
Frequently asked Questions
Q. WHAT IS NEUROLOGY?
Neurology is the branch of medicine which deals with disorders and diseases of the brain and its extensions viz. Spinal, cord, nerves and muscles.
Q. WHEN TO CONSULT A NEUROLOGIST?
Neurologist opinion is required when the patient has signs and symptoms of disorders related to the brain, spinal cord, peripheral nerves, and muscles.
Q. WHAT ARE THE COMMON DISORDERS TREATED BY A NEUROLOGIST?
Common disorders for which neurologist's opinion is required includes stroke, brain hemorrhage, brain tumor, multiple sclerosis, migraine, epilepsy, Parkinson's disease, dementia, Myasthenia Gravis, Guillain Barre syndrome, myosotis/myopathy, muscular dystrophies, etc.
Q. WHAT IS EPILEPSY SURGERY?
Epilepsy surgery is an operation done in few selected cases of epilepsy in which a definite point or focus of epilepsy in the brain can be identified or localized. This point which causes seizures or convulsions is removed in epilepsy surgery.
Q. CAN MY MEDICATIONS BE STOPPED AFTER EPILEPSY SURGERY?
Epilepsy surgery is done seizure freedom and not for stopping medications. However many patients can become medication free after a few years of epilepsy surgery.
Q. WHAT IS MULTIPLE SCLEROSIS?
Multiple sclerosis is a disorder in which there are repeated episodes of inflammation in the brain and spinal cord due to which patient can have various neurological symptoms which if untreated can lead to permanent damage and disability.
Our happy patients
feedback
Vishnu Sharma ★★★★★ 3 days ago
i was suffering from headache from last 10 years and consult with many Drs. since i start consultaing Dr. Nisar i got so much relief thanks sir

Jai srimalani
★★★★★ 12 days ago
Dr. Nisar is not just great doctor filled with experince and knowledge about his profession, he also expained the problem gave me options andkept a consistent eye out fro m me, which proves i was in his secure hands that kept me at ease at aal times thank you sir
CONTACT INFO
MIG 15-25-527, Road Number 1, Phase I & II, KPHB Colony, Kukatpally, Medchal District
Landmark: Near GHMC Ground
Best Hospital in Hyderabad
Ph : 72888 03777

Need Help
With Best Neurologist in Hyderabad?
©2023 Padmaja Hospital. All Rights Reserved